Monitor Ninja - Odoo alerting
Technical name
monitor_ninja
Monitoring Ninja:
one tool to monitor it all!
Create monitoring rules to get notified of any issues with the powerful Monitoring Ninja app.
Monitor your Odoo and your business from a 360-degree angle with this automated monitoring solution!
Features
Automatically sending an e-mail
Automatically sending an SMS
Automatically create an activity
Automatically create a new record
Automatically updating an existing record
Automatically add followers to specific record(s)
Monitoring rules
Monitoring rules are built this way that they have full flexibility and support for (almost) everything.
Rules can be configured to check on newly created records, updated records or on any record found within a specific interval.
This interval can be configured per rule and supports minutes, hours and days.
Finally with the "Comparison Type" you can say if the rule should go into error based on "more than", "more than or equal to", "equal to", "less than", "less than or equal to" than the "Number of records".
Don't worry if it seems complex though! With any change you make on the rule we explain the rule in human-readable text so you get exactly what it does at the "Rule explained" label.
Here's a sample of the configuration of a monitor rule: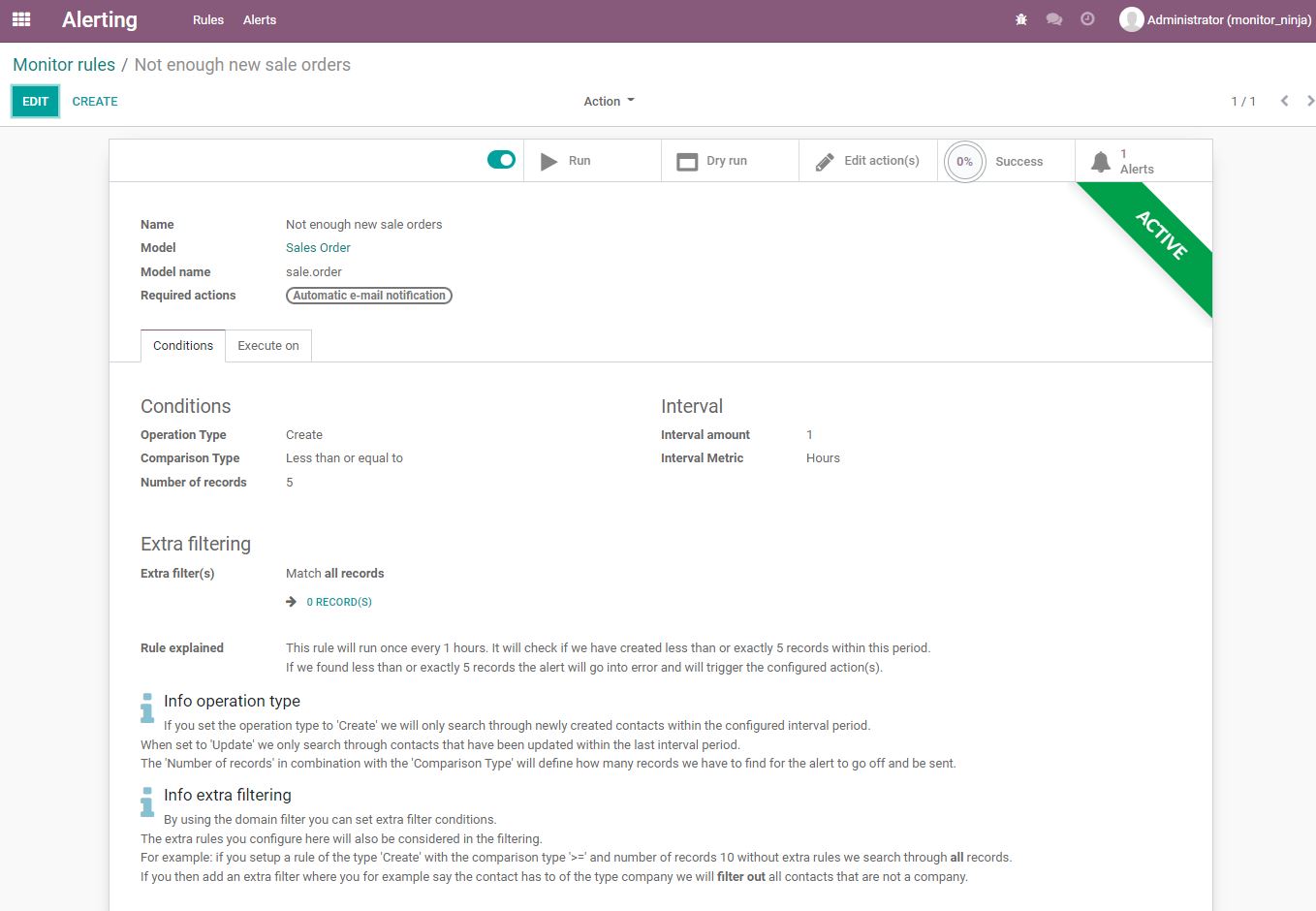 As you can configure required actions on a monitoring rule it means you can do pretty much everything.
This hooks into the default Odoo server actions which means you can link multiple actions to one rule.
For example: do you want to send an e-mail to person X and an SMS to person Y while assigning an activity Z?
Just link three actions to the monitoring rule and they all get their own notification(s)!
Monitoring alerts
Monitoring alerts are the result from the rules and are automatically generated by the system.
Every time a monitoring rule needs to be checked (based on the interval of the rule) it will generate a monitoring alert linked to the rule.
On the alert we store all the information, the link to the rule, why it succeeded or failed and so on.
The chatter shows the possible e-mails or SMS messages that have been sent to the responsible person(s).
Here is a sample of a monitoring alert that failed: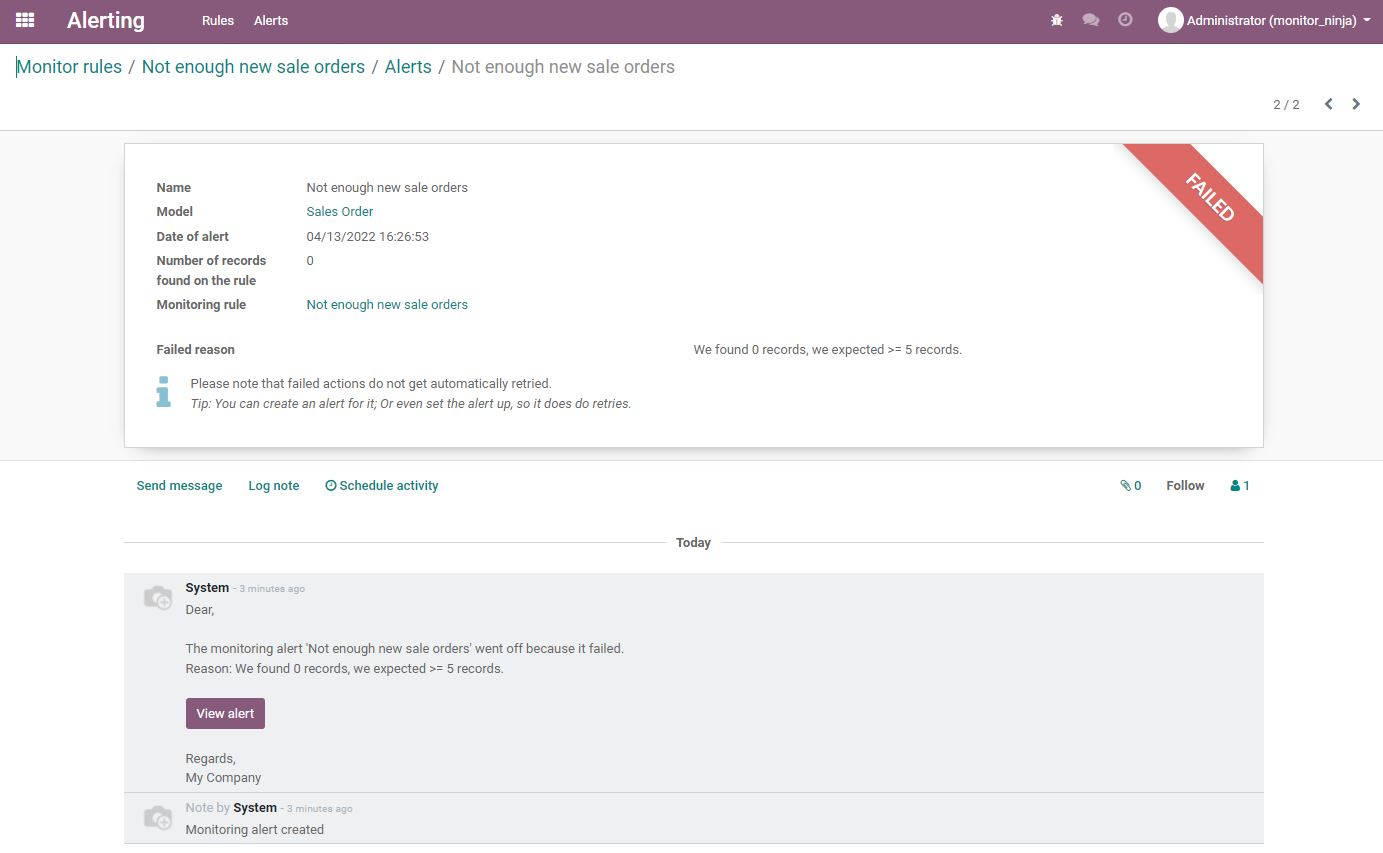 Information/contact
Need more information or have questions about this module? Contact us at [email protected].
This app does not use any external Python dependencies.
This app is not translated in any languages, it is only available in English.