Companyweb
Technical name
account_companyweb
Companyweb
know how you are dealing with
This module provides access to financial health information about Belgian companies right from the OpenERP Customer form. Data is obtained from the Companyweb database (www.companyweb.be).
You must to be a Companyweb customer to use this module in production. Please visit http://www.companyweb.be and use login 'cwacsone', with password 'demo' to obtain test credentials.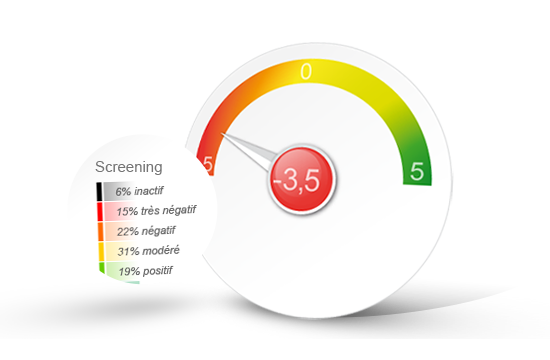 View customer and supplier data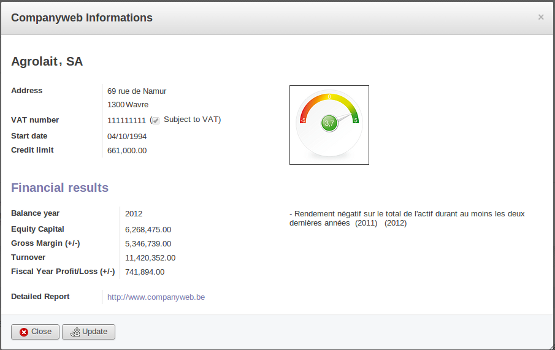 Obtain crucial information about Belgian companies, based on their VAT number: name, address, credit limit, health barometer, financial informations such as turnover or equity capital, and more.
Update information
Update your customer record with up-to-date information (name, address, credit limit).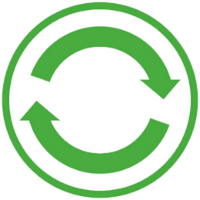 Reporting

Generate reports about payment habits of your customers.
Instant access to detailed data
Access to a detailed report in one click.
Python dependencies
| | Package | Version | Secured | |
| --- | --- | --- | --- | --- |
| | lxml | 4.6.1 | | |
| | xlwt | 1.3.0 | | |
| | xlrd | 1.2.0 | | |
Available languages
| | Language | % translated | |
| --- | --- | --- | --- |
| | French / Français | | |